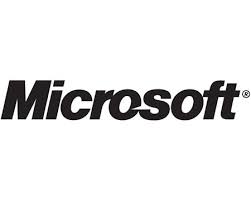 Bob Evans from Global CIO postulates the idea of a Microsoft aquisition of Salesforce.com in his article entitled Should Microsoft Buy Salesforce.com? Both Salesforce.com and Microsoft CRM are players and in the marketing automation space and while a marriage is highly unlikely, Evans makes some decent points in his article.
Think about it: Microsoft's in a bit of a funk these days and, in the category of broad-based enterprise players, is in danger of being relegated to second-tier status behind Oracle and SAP. It's also been outflanked in high-impact specialty areas such as
virtualization
by VMware, and business analytics by
SAS
and others, and enterprise search by Autonomy. Meanwhile, Google presents more threats on multiple strategic fronts from personal apps to enterprise
search
to the Android operating system, and IBM is making a full-frontal assault on cloud computing and business analytics.
After 10 years of stunning growth, Salesforce last quarter reported for the first time that its first-quarter
new-business signings came in below last year's
as customers took longer to sign, opted for smaller deals, and pulled back on add-ons and upgrades. That slip led the company to reduce its guidance on full-year revenue growth by 4%. Even with that adjustment, Salesforce still expects revenue for the 12 months ending Jan. 31, 2010, to grow 17% to $1.25 billion, so the company is clearly still expanding. The question is, was that slip in new-business signings purely a factor of the weak global economy, or are the competitors it always calls out — Oracle, Microsoft, and
SAP
— asserting themselves in segments that Salesforce used to dominate?
While Microsoft has been expressing its interest in virtualization and its interest in cloud computing and its interest in SaaS and its interest in business analytics, other companies have been taking leadership roles in those areas: VMware and Citrix in virtualization; Salesforce and Amazon and IBM in cloud computing; Salesforce and Workday and lately Oracle in SaaS; and SAS, IBM, and Oracle in business analytics. And when it comes to those critical and strategic enterprise categories, some CIOs are beginning to wonder whether Microsoft is just interested in participating or if it's fully committed to being a powerful and innovative leader. In that regard, acquiring Salesforce could help Microsoft reset those perceptions more in its favor.