Last week IBM announced that it will purchase marketing automation software maker Unica for roughly $480 million.  IBM is a Unica customer and shares a number of clients like Nordstrom's and Best Buy.
Unica now joins IBM's stable of recent acquisitions to join it's WebSphere platform like…
IBM's stated goal is "to help customers generate a consistent and relevant cross-channel brand experience to promote cusotmer loyalty and satisfaction".  Adobe gave a similar rationale after purchasing web analytics provider, Omniture and content management vendor, Day  Software.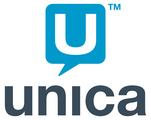 So what does all this all mean for the marketing automation space?
Marketing automation is a key function to the overall enterprise software environment. Aprimo CEO, Bill Godrey put it best when he said, "…this acquisition validates our position that marketing must become a top priority for businesses and is in the midst of a revolutionary change. The market for marketing solutions and integrated marketing software is hot and growing."  IBM is one of the most respected technology companies in world and they clearly see the value that marketing automation adds to their services business.
Consolidation will continue in the marketing automation. The marketing automation space is crowded and it makes sense for smaller companies to merge in order to get economies of scale.  Also, look for larger software companies like SAP, Oracle, Salesforce.com, Netsuite, or Microsoft to aquire a marketing automation company to complete their product line.